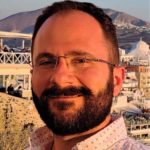 Panos Doudesis
I am a PhD candidate in History of Art and Architecture at Pembroke College, Cambridge, and am working on the intersections among architectural design, decorative/applied arts and dining cultures in early modern Europe. My doctoral research is on architectural table decorations for eighteenth-century European feasts.
Transforming a physical event into a virtual one has been one of my main challenges while organising this exciting conference. As part of the Comms Team, I am responsible for the website and communication with delegates.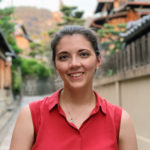 Giulia Garbagni
I am a 2nd year PhD candidate working on Japanese diplomatic history at the Faculty of Asian and Middle Eastern Studies, at Cambridge. My research project, supervised by Dr John Nilsson-Wright, examines Japan's postwar envoy diplomacy and its relations with Southeast Asia.
As part of the AHRC Conference Committee, I manage the paper submissions process and the organization of the conference programme alongside Claudia Hoßbach.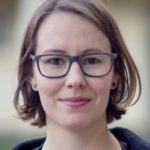 Claudia Hoßbach
I am PhD student in Anglo-Saxon, Norse & Celtic at Corpus Christi College (University of Cambridge). The focus of my research is Scandinavia, I am working on the phenomenon of laughter in medieval Icelandic prose literature.
Together with Giulia Garbagni I manage the submissions and program for this year's conference.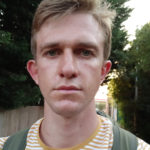 Luke Ilott
I'm a PhD candidate in History at Cambridge, working on the political and intellectual contexts for Michel Foucault's 'genealogical' texts from 1970 to 1984. I'm excited to have discussions about continental philosophy, contemporary political theory, identity and the uses of forgetting.
As one of our logistics and communications leads for the conference, I've enjoyed trying to find innovative solutions for our virtual event in the midst of these unprecedented times.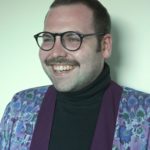 Andy McCormack
I am going into the third year of my PhD at the Centre for Research in Children's Literature at the Faculty of Education, where I'm exploring the roles and functions of the children's book as symbol in contemporary popular fiction. My research interests include post-modern and (post-) Jungian theory, and their intersections/applicability in understanding contemporary popular culture.
Originally responsible for activities and logistics in Cambridge, I'm now enjoying learning how to use a computer! I hope you'll enjoy Tuesday evening's interactive presentation, and stay for a drink or two during Wednesday's end-of-conference quiz in lieu of a visit to the city!